May was bookended with two milestones, one each for our middle and oldest.
Middle child's milestone was mentioned already
. Oldest one's is on the docket.
Hannah graduated from high school!
We hosted a party for family and friends on the evening of Memorial Day. After much discussion, decisions were made or food, drink, and decorations.
Let's start with dessert!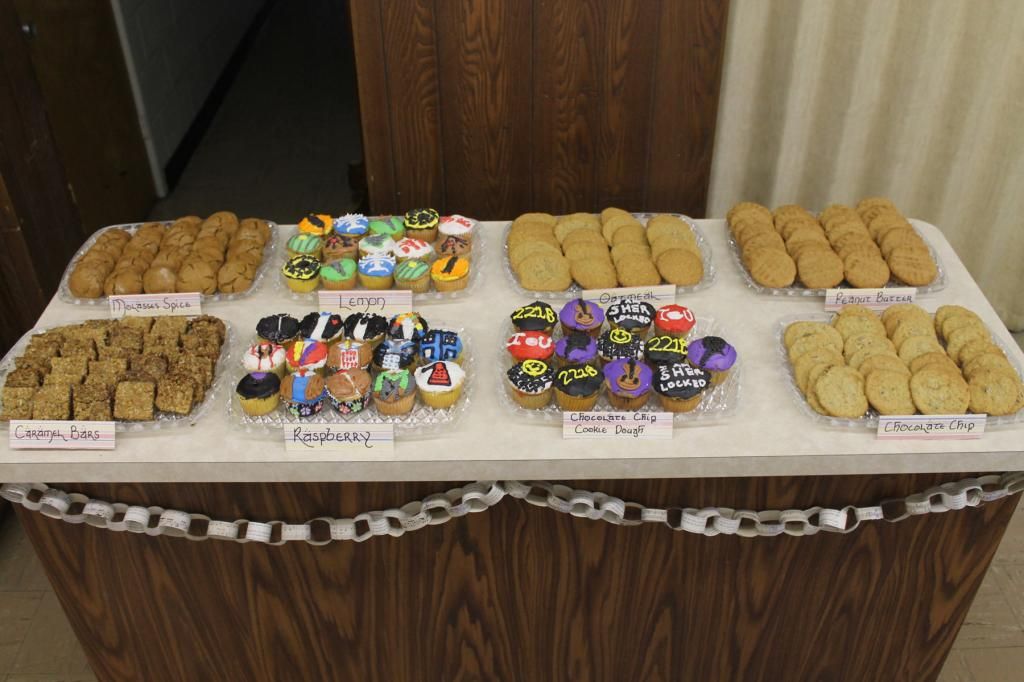 Lots of cookies and cupcakes!
About two weeks before the party, Abby became my little baker. Each day she made a double batch of cookies; chocolate chip, molasses spice, peanut butter, and oatmeal. I made two double batches of
caramel bars
. Yep, that means 192 bars of temptation, which I was able to resist this time.
The week before the party Hannah had finished her college classes and she joined Abby in baking. Over two days they baked double batches of cupcakes:
chocolate chip cookie dough
,
raspberry white chocolate
, and
lemon
. Then one day Hannah, Abby, and Ellie used a huge batch of buttercream frosting I had whipped for them and began decorating the cupcakes fangirl like:
Sherlock,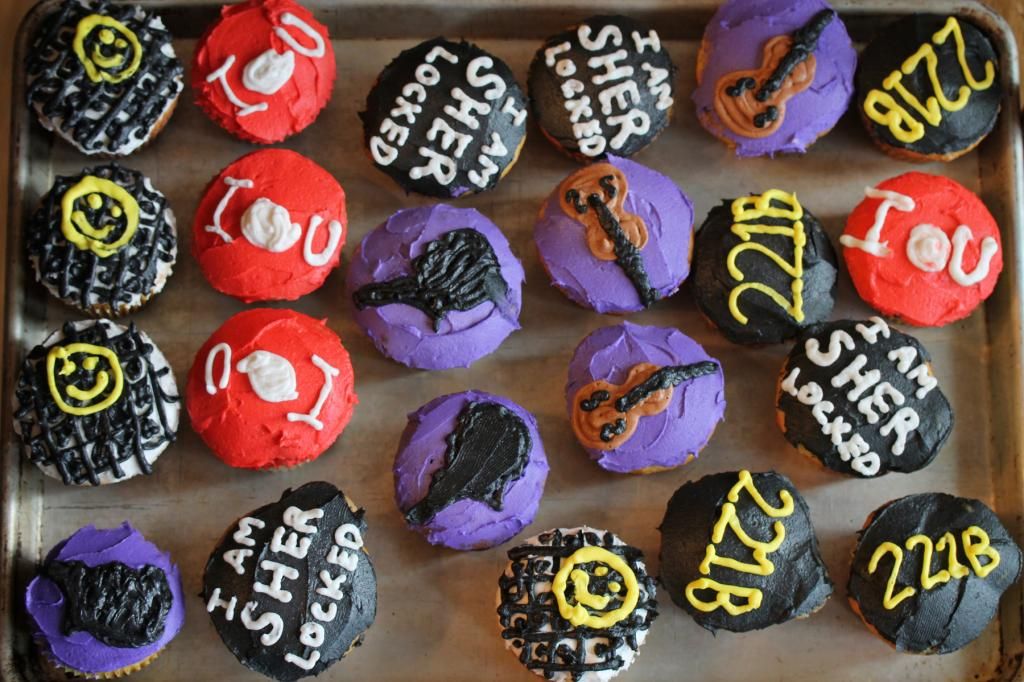 Dr. Who,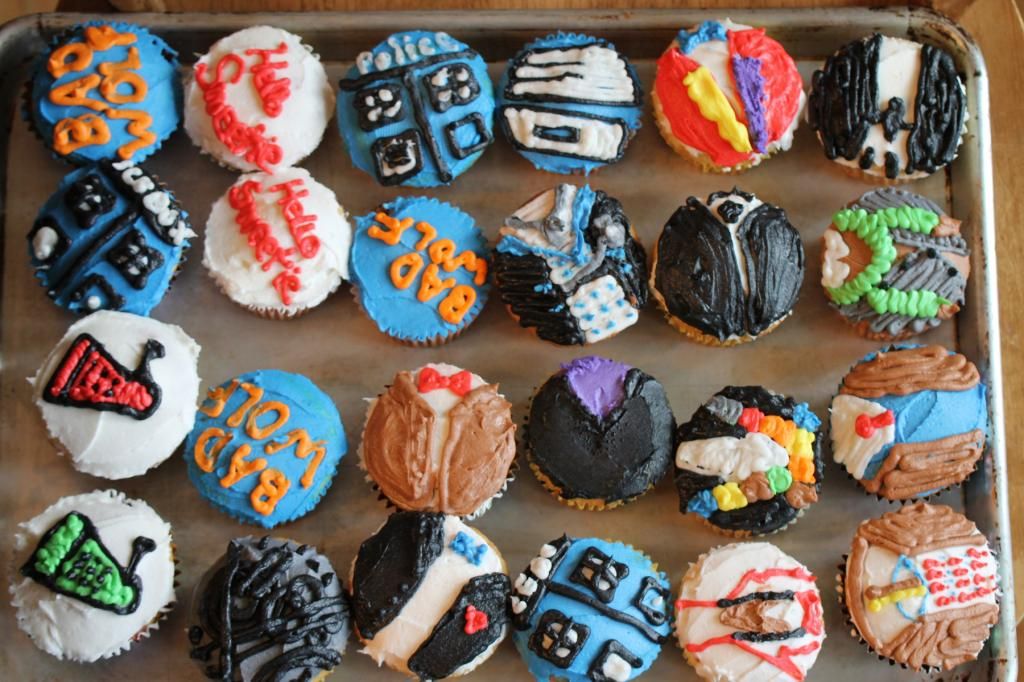 and Lord of the Rings.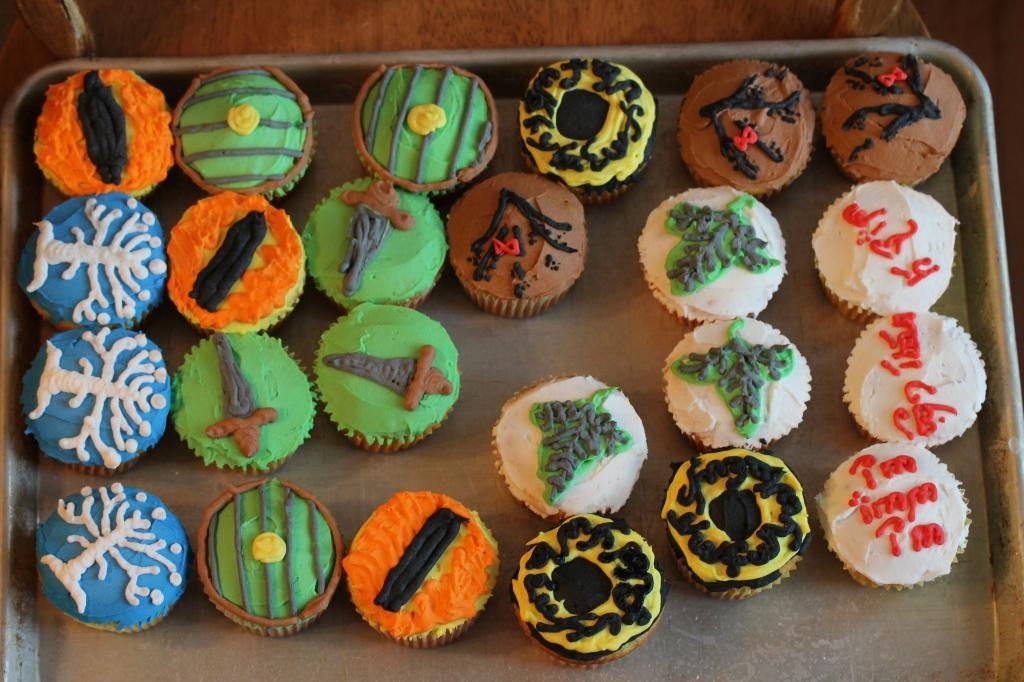 The rest of the food was easy since we had Pizza Ranch cater pizza and chicken. Of course it wouldn't be Hannah's graduation party if there wasn't fruit, and plenty of it. Mom and my sister Margie, who had come up for the week to help, spent the afternoon cutting pineapple and strawberries, washing grapes and blueberries and tossing them together in a big bowl for fruit salad. Add in a keg of Schell's 1919 root beer, gallons of lemonade, plus water and coffee and the food part is complete.
I handed decorating responsibilities over to Hannah. Along with help from her sisters they made paper bunting and chains from old books as well as decorated candles, which were placed in groups of three around the flowers I bought at the store.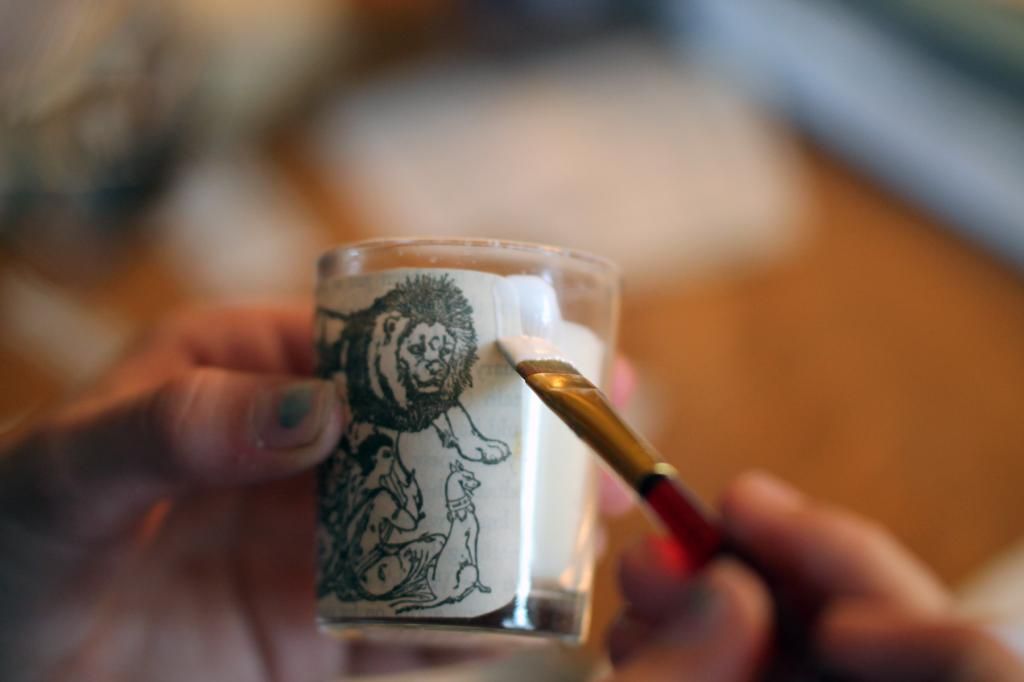 Hannah also decided to make a this for her card box:
Hannah had great fun finding pictures to hang for a display.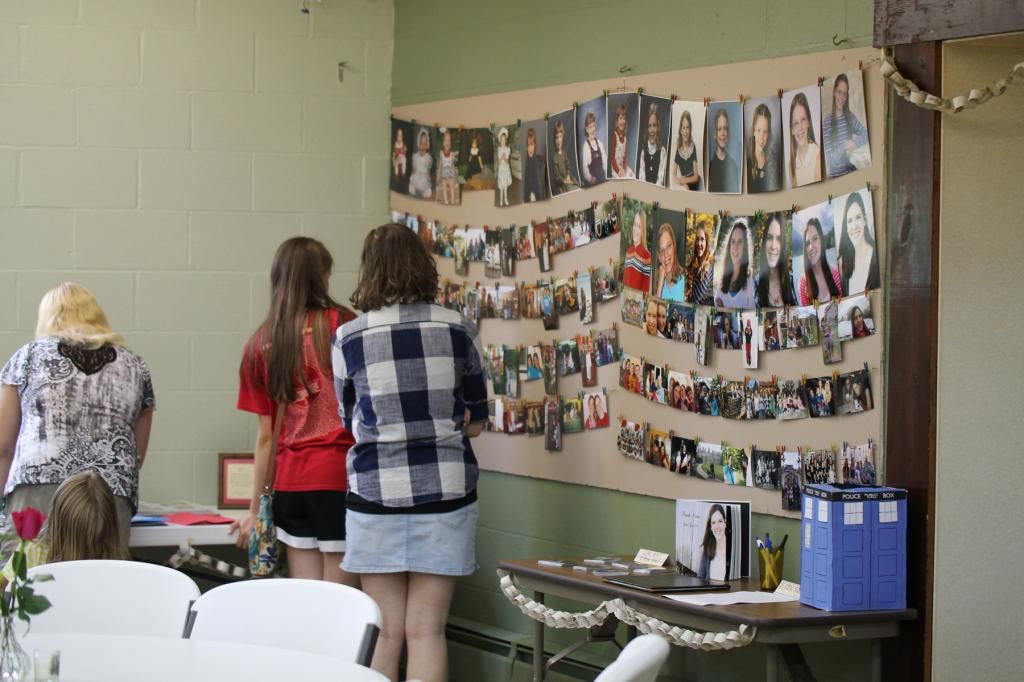 The party was lots of fun. We were blessed with so many family and friends who made the trek out to wish Hannah congratulations. Hannah and Ellie's best friends, Ramona and Lydia, even surprised Hannah for the weekend. What fun it was to see her expression when she arrived home from work and there in her home were her best friends. And also to surprise her were good friends, along with their brother and mother, who showed up to celebrate the night of the party.
Much planning, much fun, much to remember.
Congratulations Hannah!
Our first high school graduate!